As a business strategist, I have helped several companies develop their brand. Developing a brand is crucial for companies that want to grow and succeed in today's market. But how do you know when it's time to rebrand? In this article, I will explain when and why rebranding may be necessary and how it can contribute to the growth and development of a company. Scientific articles show that there are several reasons why companies decide to rebrand.
Changes in the market
One of the main reasons is changes in the market. The market is constantly changing and companies must keep up to stay relevant. Changes in the market may be due to new trends, technological developments or shifts in consumer demand. Companies that do not adapt to these changes risk being left behind and eventually disappearing.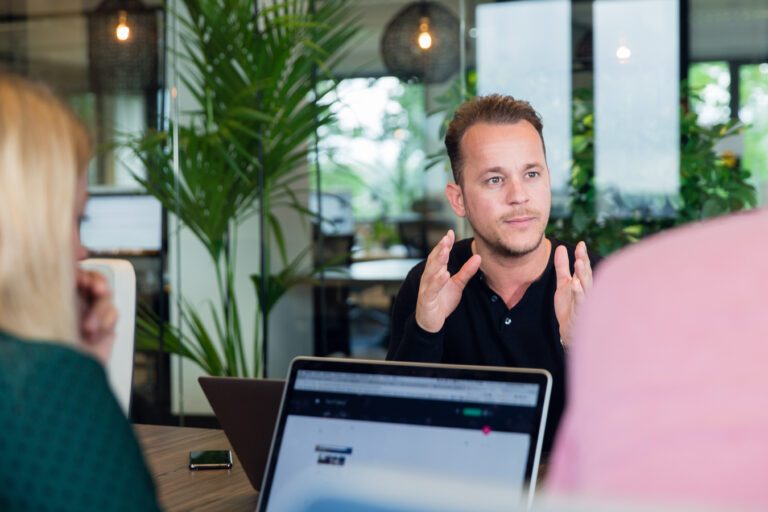 "One of the main benefits of good design in a proposition is that it can create trust and credibility with potential customers."
Another reason may be that a company wants to appeal to new audiences that do not fit well with its current brand image. Rebranding can help attract new audiences and grow the business.
---
Importantly, the rebranding must fit the desired positioning of the brand and the target audience the brand wants to appeal to.
---
A successful rebranding goes beyond just a new logo and corporate identity. It must be accompanied by a strong strategy and clear communication to both internal and external stakeholders. This will prevent confusion among customers and other stakeholders.
A rebrand should be seen as part of a broader branding strategy.
Successful rebranding is all about creating a stronger brand that better aligns with the target audience and desired positioning. It must be based on a strong strategy and clear communication. A successful brand must not only be appealing, but also attractive. People need to feel that the brand means something to them and that it gives them something. In addition, the brand must be translatable to everyday life and provide clear added value in the daily lives of consumers. This can be done, for example, through clear positioning and brand values, a user-friendly website, or good customer service.
It is important to remember that rebranding is not a magic solution to all of a brand's problems. It is just one aspect of a successful branding strategy. Successful rebranding can contribute to the success and growth of a brand.
Are you looking for a strategic partner who can take your organization or product to the next level? Do you want to be challenged to think further and discover new opportunities? Then let's meet without obligation and discuss how together we can take your products or services to the next level.